THE STUDIO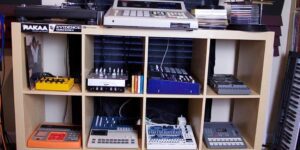 THE GEAR | We have a plethora of old and new equipment that we use to prepare our samples. Wether you like authentic 8bit crunch to 12 bit punch, our MPC60 pushes the limits. We carry a variety of synths and electric pianos such as Moog, Dave Smith, Ensoniq, EMU, Korg, Roland, Rhodes. A nice variety of mic pres and eq's from Neve, API, Focusrite, Universal Audio.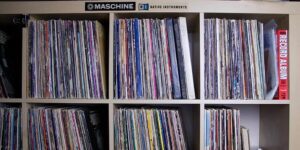 VINYL LIBRARY | We keep thousands of vinyl on hand. We strive to keep our samples authentic like the ones before us have. Not all of the samples we produce will have that grit from an old record but we do love that aesthetic. We sometimes use those records to vibe and create new melodies, chords and drum rhythms.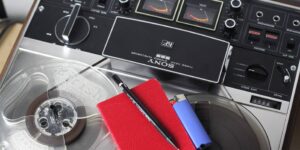 TAPE PROCESSING | When is all finalized, we run our recordings through 1/2 inch reel to reel and add a touch of tape compression. We can achieve a similar sound through plugins too, just depends on the vibe we are trying to create. Tape is expensive and we do not want to waste it on samples that do not translate. We reference our sound through a pair of Focal Solo6's to make sure we are hearing our samples right.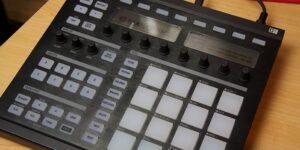 SAMPLER READY | Lastly, we make sure we can use our samples on most of the commonly used equipment. We use Logic Pro and Adobe Audition on the computer end amongst the samplers that we currently have. The final libraries will be available in 44.1KHz, 16bit stereo or mono depending on the library.
About Our Company
vinyldrumkits.com was created in May 2012. The company started because of a passion for percussion, beat making and sampling old vinyl.
Over the past three years, We have worked on building the brand and internet following. Through social fund raising money to produce our first project. Though the money wasn't there, it has not stopped me from continuing to work on my passion and the brand that we started. We are working on the brand's first library which will be available on short run vinyl pressing. Please be on the lookout for additional updates about our library.
The brand has become something that I never thought could be possible. Featuring some of the best drum recordings available to producers around the world. We are also committed to pressing vinyl as one of our main medium for the majority of our content. We are proud to supporter the art of sampling, hip hop music and production.